We Accept Payments - Cosigner Not Required!
Call 1-612-326-3300 Today!
* We are a debt relief agency. We help people file for bankruptcy relief under the Bankruptcy Code.

Low Cost Bankruptcy Programs in Minneapolis and Greater MN!
Contact or visit my regional offices in Minneapolis and Hibbing MN today for affordable, low cost legal solutions.
Low Cost Divorce Programs, Affordable DUI Assistance, Divorce Agreements, and Bankruptcy Programs.
Affordable Resource Services is a debt relief agency whose mission is to provide low cost services to those seeking to avoid potentially costly and unnecessary legal fees. Let me help you side-step expensive pit-falls involved in obtaining professional legal assistance.
The typical cost of our bankruptcy program is only $956.00!
Whether you're looking for a low cost divorce settlement, seeking the assistance of an attorney or lawyer, thinking about filing for bankruptcy, or are fighting a DUI charge, Affordable Resource Services will provide you with a qualified program attorney to assist you.
Lawyers and Attorneys
Many people are unaware that uncontested legal issues can often be resolved without retaining an attorney or a lawyer. In many cases an attorney is merely passing on the the work to a paralegal and charging you to do so.
Quite often many standard legal documents dealing with divorce, custody, and simple name changes, can be prepared by a paralegal without incurring the cost of a lawyer or an attorney.
Qualified Program Attorneys to Assist You
In the event you decide that an lawyer should be retained, Affordable Resource Services will provide you with a qualified program attorney at a discounted rate!
Low Cost Bankruptcy
In many cases bankruptcy is the best option for those seeking a clean financial slate and a fresh start. However, those having serious financial difficulty certainly don't have the resources to contend with overly expensive bankruptcy fees charged by many attorneys and lawyers. Affordable Resource Services can help you to achieve a low cost bankruptcy discharge and remove you from the burden imposed by unpayable debts.
Divorce Settlement
Many divorces do not require an attorney to settle your differences and obtain a divorce decree. I can prepare all divorce documents you need for filing. Access to a program attorney to answer legal questions can be provided at no additional cost to you.
DUI Assistance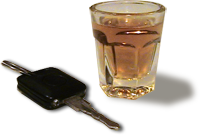 A DUI arrest is an awful experience, especially for first-time offenders. Often you may not have known you were over the limit, were forced to spend the night in jail, are subject to large fines, and loss of driving privileges. I can provide low cost DUI lawyers that will minimize, and in many cases, eliminate the serious consequences of criminal DUI charges.
Notice: Affordable Resource Services staff cannot provide legal advice. No information on this site should be used or interpreted as legal advice. Legal counsel is provided by law plan attorneys or resource organization attorneys as assigned.