We Accept Payments - Cosigner Not Required!
Call 1-612-326-3300 Today!
* We are a debt relief agency. We help people file for bankruptcy relief under the Bankruptcy Code.
Low Cost Bankruptcy, Credit Repair, Financial Difficulty and Debt Relief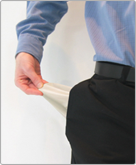 Are you in serious financial difficulty? With the sluggish U.S. economy pushing more businesses and individuals into the red, many Americans are searching for debt settlement and credit repair.
An Affordable Bankruptcy Program
The typical cost of our bankruptcy program is only $956.00! Court fees and counseling fees are additional. We accept payments! I am dedicated to providing the lowest fees available to the consumer.
Until recently, the cost of filing bankruptcy and retaining an attorney have been extremely prohibitive for those already feeling the crunch of their financial difficulties.
Affordable Resource Services is a debt relief agency that provides a range of services from bankruptcy and credit repair to debt relief programs at a reasonable cost to those seeking help.
What Is Bankruptcy?
Bankruptcy is a court proceeding in which you request the court to excuse you from your responsibility to repay your creditors. Bankruptcy allows you to discharge most of your debt, and to keep some of your property. A special court, called the United States Bankruptcy Court, hears all bankruptcy cases. Two types of bankruptcy apply to individuals and married couples who are not in business, and they are Chapter 7 and Chapter 13.
Debt Settlement and Credit Repair
At Affordable Resource Services, my specialists are quite successful at reducing the amount of debt you owe, and eliminating all interest and other charges being assessed against your account.
Take the first steps on the road to financial solvency and security via our bankruptcy and credit repair programs. Contact me today and get started!
---
Credit Counseling Resources
The Bankruptcy Abuse Prevention and Consumer Protection Act of 2005 states that people who plan to file for bankruptcy protection must get credit counseling from a government-approved organization before they file. Affordable Resource Services recommends a variety of organizations you can contact for pre-bankruptcy counseling.
Notice: Affordable Resource Services staff cannot provide legal advice. No information on this site should be used or interpreted as legal advice. Legal counsel is provided by law plan attorneys or resource organization attorneys as assigned.